Monsoon Marvel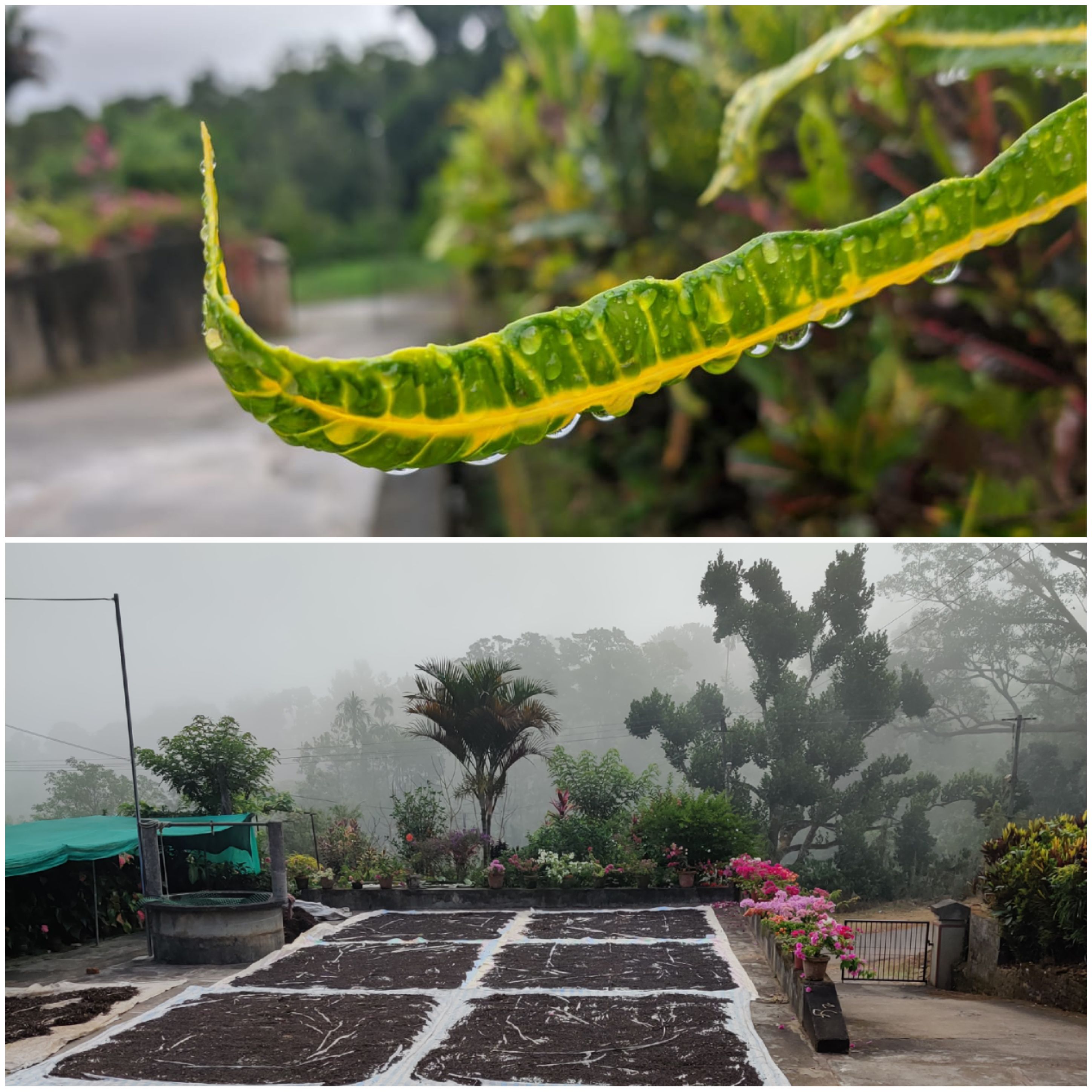 The umbrellas have come out, the boots, raincoats that remained untouched since last winter are being pulled out.
Yes, it's that season of the year. It's Monsoon.
It's the first week of monsoon here at Coorg. A picturesque hill station amidst the western ghats, embellished with coffee estates and aromatic spice plantations. It is known as the Scotland of India. The weather here is phenomenal. The summers are cold and the winters are colder.It experiences heavy showers from June to October. To the people of Coorg, monsoon is not just a season, it's a festival. With the first raindrop touching the land, the celebration of monsoon begins.
Today is one such day as I sit by the window with a cup of coffee, the cool breeze caresses my face and all I hear is the joyous raindrops dance over the roof. A blanket of mist adorns the coffee estates around my house, a pure joy to the eyes. The usually blue sky is something that we haven't seen in a while now. Monstrous gloomy clouds hide the sun beneath it. I can spot the birds flying less. Their chirping has reduced. The only music to our ears is the soft plops of the raindrops and the croaking of the frogs. The parched trees and plants have grown fresh leaves. In the meadows that were barren and brown small patches of green are developing. Streets look colorful with all the umbrellas. The weather has changed. A week ago all I wanted to do was go on a stroll but now I only want to roll up in my cozy blankets, sit beside the fireplace sipping my coffee, and never leave.
All this within a week of monsoon. I'm waiting for days to come when there will be heavy showers and the rivers will brim again, the brooks and ponds to fill and flow to merge with the sea. The waterfalls around to bawl again. That will be a sight to behold.
Coorg is a paradise on earth for everyone who loves the monsoons.